Residential
RCG provides structural engineering design for both new and existing multi-family housing projects.
Our new housing project construction typically includes 3 to 4 stories of wood frame (Type V) or light gauge metal framing over a one to two story concrete podium parking structure (Type 1A).   Many of these developments include an interior courtyard with a pool and other common amenities.  Retail shops are often included at ground level.    The majority of our project experience has been in the City and County of San Francisco where building sites are located over soft underlying soils (e.g. Mission Bay and Hunters Point);  therefore deep pile foundation designs are often required.
RCG has served as a subconsultant to other structural engineering firms in execution of new multi-family residential projects.  RCG's responsibilities have typically included the design of all vertical and lateral load carrying structural systems (including foundations) with the exception of post-tensioned concrete slabs.
Our existing residential housing projects typically include renovation and seismic retrofit design services of senior housing.  For these projects RCG serves as the structural engineer of record.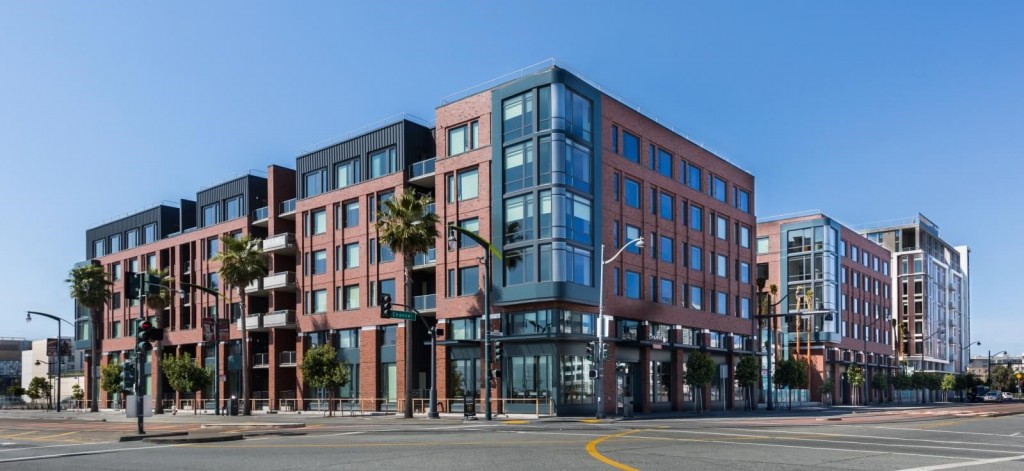 Mission Bay Block 2