Building Damage Investigations & Repair
We have experience in solving a wide variety of structural issues that arise in existing building construction.   Foundation settlement and water intrusion are two common causes of structural damage that can result in uneven floors, cracks in walls, breakdowns in exterior cladding systems, and wood decay.  Sometimes deficiencies in design or construction are the cause of structural issues.  Less frequent yet potentially devastating is damage caused by fire and ground shaking from earthquakes.
The process we follow helps us uncover the underlying cause of the damage and guides our solutions for repair and mitigating future damage.  We assess and document conditions at your building as necessary to understand the nature and extent of damage.  We then carefully review available construction documents to understand structural and architectural building systems that have a bearing on the condition.  An opinion as to the underlying cause of damage may be formed at that time.  When deemed necessary we will recommend the participation of testing labs and geotechnical engineers to assist us in our determination of cause.
Should the situation warrant, we may recommend selective removal of finishes to better observe conditions, and/or material testing or other specialized surveys (e.g. floor level surveys) to assist us in forming an opinion as to the cause of damage.   Approaches to repair the damage and eliminate or minimize the potential for its reoccurrence can then be explored, developed and implemented.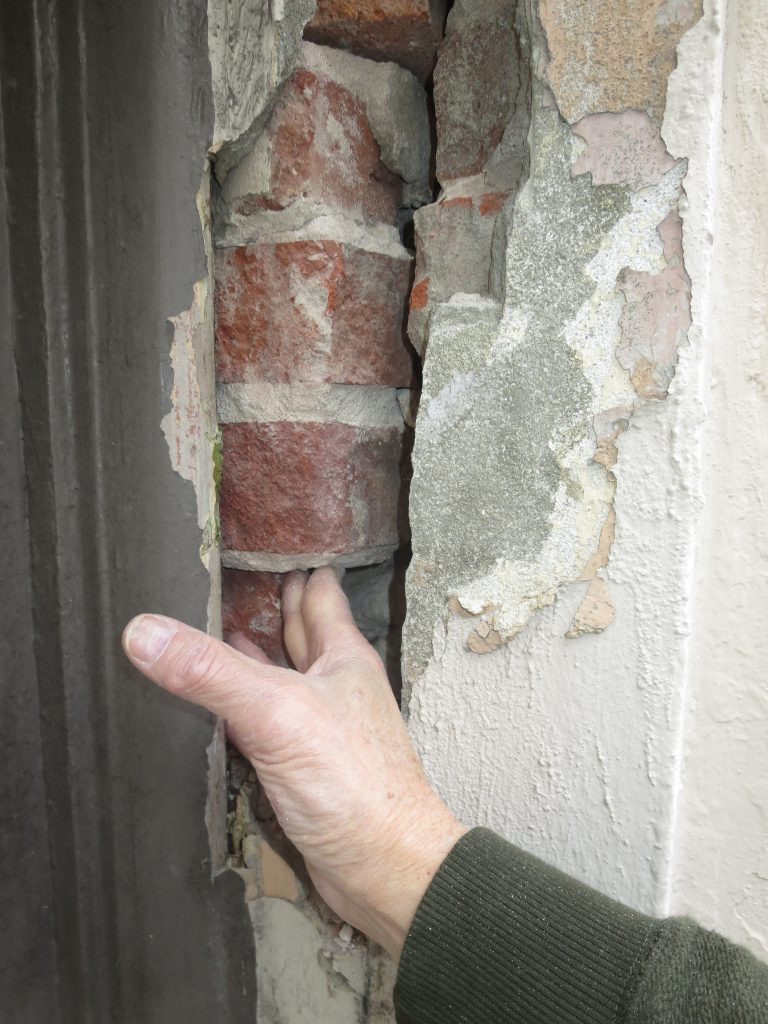 116 New Montgomery, SF Brick Repair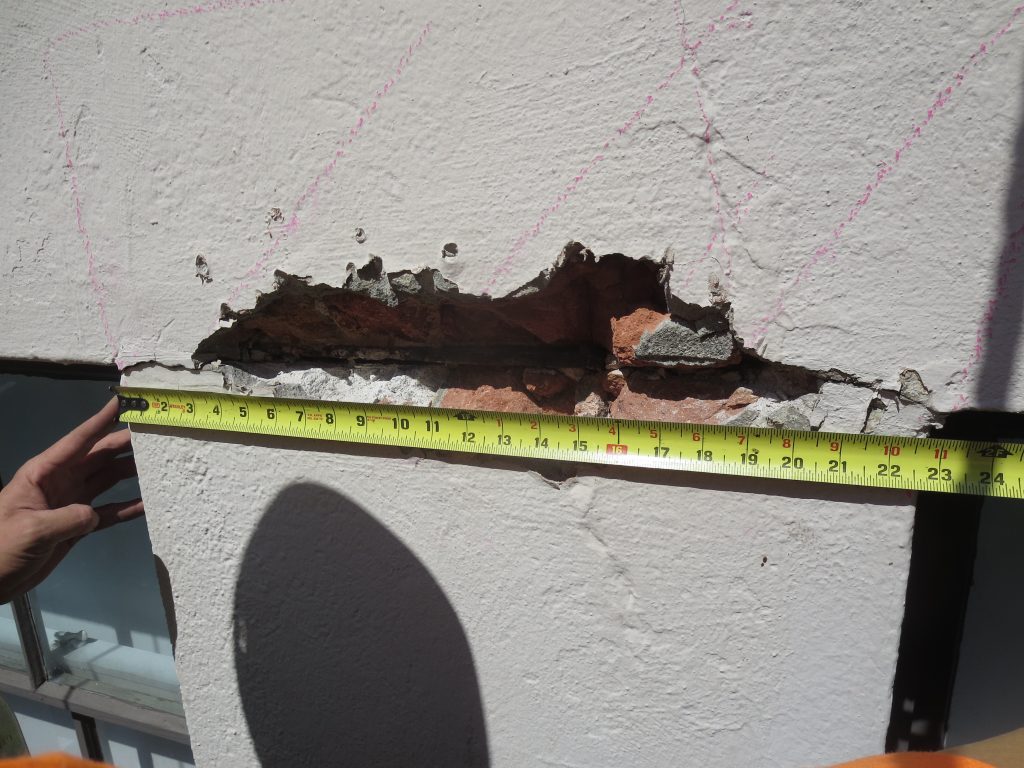 116 New Montgomery, SF Brick Repair